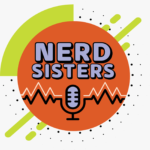 The Hitchhiker's Guide to the Galaxy – oder einfach die Bibel der Nerds.
Geh niemals ohne Handtuch aus dem Haus!
Das wichtigste ist: die Antwort auf die Frage nach dem Leben, dem Universum und dem ganzen Rest ist 42.
Wir besprechen in erster Linie das Buch, weil der Remake des Filmes, naja sagen wir, schaut ihn euch einfach selber an. Das Buch musst du aber als Nerd gelesen haben.
Links:
http://www.towelday.org/
https://www.spektrum.de/news/die-geheimnisse-der-zahl-42/1779027